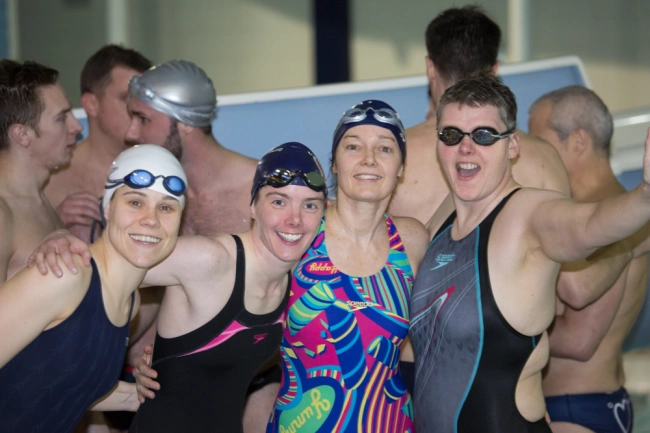 Out to Swim celebrates women in May with free introductory sessions across a range of disciplines
 Out To Swim (OTS) is proud to be offering a range of activities and events in May especially for women who swim, or who want to swim more.
May will celebrate OTS's female members, and open the doors to encourage more women to get in the pool. New female members will be able to participate in a range of activities, from beginners and improvers lessons to coached swimming, synchronised swimming and water polo. For these activities we offer free taster sessions (one free session for lessons, three free sessions for all other activities).
 OTS member Alex Davis says "During the past eight years with OTS I've taken part in synchro demonstrations, played water polo, competed in swimming competitions all over the world and had innumerable cakes, dinners and celebrations with fellow team members. I can't recommend the club enough to any women looking to improve their fitness, take part in new challenges and make some great friends in the process."
OTS will also be hosting lots of women's events this month, starting with drinks on Thursday 8th May at OTS's new monthly Women's event. The month will end with a big celebration on the 31st May, which will include a free fun swim with club swimmers past and present and a party.
For more information, including full details of what OTS offer and session times, visit the OTS website or email ots.swim@gmail.com
Photo credit George Gardiner